information
Now on sale, Mint tin DCC controller kit
Very simple and cheap DCC controller is now available. Please check detail page.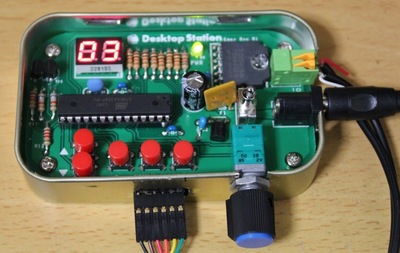 Mint tin DCC controller kit
Contact
BLOG
Owner's blog page is Denkiya-no-mainichi. This title means "days of electonics engineer".
Community
Desktop Station Forum is available to support Desktop Station and discuss about digital model railways.
Mail
Please send me mail if you have a question or need our support.
Alliance
We are a member of
.